Reports that Trump Lost Support in Florida's Villages Are Greatly Exaggerated
Last week, the Associated Press published a story, without any real data, that Trump's support at The Villages is waning. They interviewed a handful of people and declared the retirement community a warning sign for Trump, that he's losing the senior vote.
Fake news: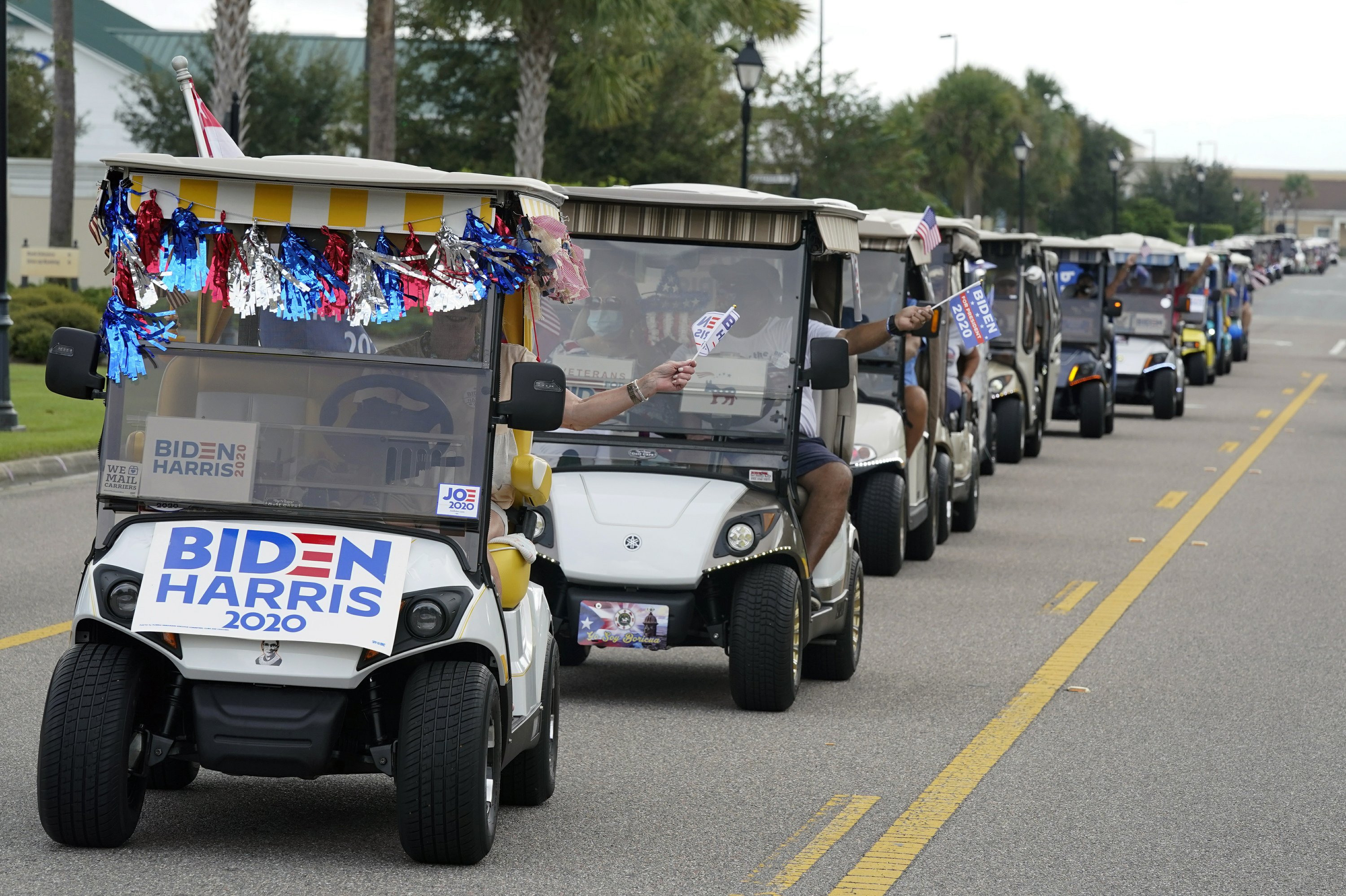 A senior warning sign for Trump: 'Go Biden' cry at Villages
THE VILLAGES, Fla. (AP) — Sara Branscome's golf cart whizzed down the smooth asphalt path that winds through The Villages, the nation's largest retirement community, an expanse of beautiful homes,…
Sumter County, home of The Villages retirement community, reported early votes this evening. 71.2% of the early votes were cast by registered Republicans. 16.1% cast by Democrats.
| GOP % EV CAST | DEM % EV CAST |
| --- | --- |
| 71.2% | 16.1% |
While it is only the second day of Florida early voting, a 50-point advantage is a good sign for the President.
Earlier Today:
Numbers are out for Sumter County The Villages, Florida. GOP – 69.7%, Dems – 17.1%. Uh, Oh! Looks like Biden's gonna get destroyed in Florida. Poor @Redistrict

— DonderoE (@dondero_e) October 20, 2020
In Sumter County (The Villages), GOPers now lead Dems by 69% to 18% with in-person early voting.

poor karen

— Dirk Diggler (@DirkRecker7676) October 20, 2020
Dux. This is a HUGE embarrassment for Dave Wasserman. He Tweeted giddily on Oct. 10 Trump couldn't win Sumter County The Villages enough. Sure sign he'd lose Florida. Wasserman said unless Trump got 62% in Sumter EVs, he'd lose. It's GOP 69.58%!!!

— DonderoE (@dondero_e) October 20, 2020
In Sumter County (The Villages), GOPers now have reached 70% of the in-person early vote. Dems have fallen to 17%. GOPers enjoy a near-unbelievable 52-point lead … and day one is not even over yet.

— iboardsnow (@MericaAmerican) October 20, 2020
Well at least FL is safe for the GOP. Looks like Biden is getting killed. Thank you, Hunter!

I told everyone about Sumter County, Florida (The Villages). What is the GOP's in-person early voting margin there this morning? 67-20.

— Waitin on SCOTUS Ken Novak (@kenbkb) October 20, 2020
Trump is winning. The Democracy Institute's Patrick Basham explains why.